Graduate Colloquium, January 24-25, 2008
The third Graduate Colloquium of the Swiss Doctoral Program in Mathematics will be held on 24.1-25.1.2008 in Bern.
Ph.D. students from all participating universities are given the opportunity to present their work and field of research in form of a talk or a poster. The level should be understandable to graduate students of all fields of pure and applied mathematics. Birkhäuser is again offering a prize for the best talk and for the best poster.
Deadlines
If you have any questions please do not hesitate and send an email to us.
Mail:
graduatecolloquiumbern08@math.unibe.ch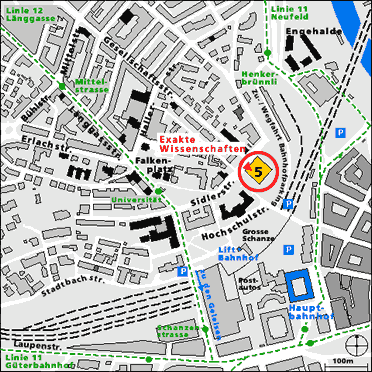 Map (in Google Maps)